Welcome to Sharpened Sword!
A Resource for the Teachings of The Church of Jesus Christ of Latter Day Saints
This site has been provided as a resource for those individuals who are seeking references for quotes from the leaders of the Church of Jesus Christ of Latterday Saints (LDS, or Mormon) past and present.
This site contains a continuity of the teachings of the LDS Church from it's foundation to present day. They are sorted by subject and include references that enable you to locate them in the LDS Church records.
Many of these doctrines and revelations are not widely known even by active members of the Church of Jesus Christ of Latter-Day Saints. The doctrines and revelations of the early Church are not found in the lessons taught to the average member. However they are the root that every modern LDS teaching grows from, the foundation that it stands upon. And they are still the doctrines of the Church.
I hope that you will find this site useful in your search for the truth.
Follow Christ! Demand Truth!
Updated June 29, 2011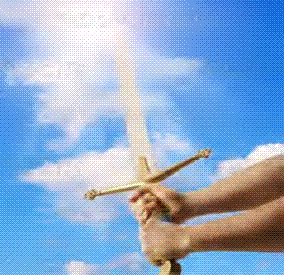 "For the word of God is quick, and powerful, and sharper than any two edged sword, piercing even to the dividing asunder of soul and spirit, and of the joints and marrow, and is a discerner of the thoughts and intents of the heart." Hebrews 4:12
"To those who have strayed because of doctrinal concerns, we cannot apologize for the truth. We cannot deny doctrine given to us by the Lord Himself. On this principle we cannot compromise." Elder Wirthlin, "Concern for the One", General Conference Address, April 2008
"I knew a so-called intellectual who said the Church was trapped by its history. My response was that without that history we have nothing." - President Gordon B. Hinckley, "The Marvelous Foundation of Our Faith", October 2002 General Conference Address
"And whatsoever they shall speak when moved upon by the Holy Ghost shall be scripture, shall be the will of the Lord, shall be the mind of the Lord, shall be the word of the Lord, shall be the voice of the Lord, and the power of God unto salvation. Behold, this is the promise of the Lord unto you, O ye my servants." Joseph Smith, D&C 68:4-5, November 1831
"The Journal of Discourses deservedly ranks as one of the standard works of the Church, and every right minded Saint will certainly welcome with joy every Number as it comes forth from the press as an additional reflector of "the light that shines from Zion's hill." - Introduction to Volume 8 of the Journal of Discourses
"If a faith will not bear to be investigated; if its preachers and professors are afraid to have it examined, their foundation must be very weak." - George Albert Smith, Journal of Discourses, Vol. 14, pg. 216
"I think a full, free talk is frequently of great use; we want nothing secret nor underhanded, and I for one want no association with things that cannot be talked about and will not bear investigation." - John Taylor, Journal of Discourses, Vol. 20, pg. 264
"Prove all things; hold fast that which is good. Abstain from all appearance of evil." 1 Thess 5:22
"My people are destroyed for lack of knowledge; because thou hast rejected knowledge, I will also reject thee..." Hosea 4:6
"In vain they do worship me, teaching for doctrines the commandments of men."

Matt 15:9