Jesus was a Sinner
- Jesus was contaminated with fallen nature
"We believe that we have a correct idea of the character of the Son from the writings of the Apostles, so far as they learned it. But while he was tabernacling in the flesh, he was more or less contaminated with fallen nature." Brigham Young, Journal of Discourses, Vol.6,pg.95-95
-Jesus needed baptism
"Since the Messiah came to earth to work out his salvation, as well as make salvation available to all men-we are justified in concluding that he himself needed baptism…the Lord Jesus, being a man, required baptism, even as other men…There is no other way." Bruce R. McConkie, The Promised Messiah, Pg 482-485
-Jesus lied
As with so many of the restored teachings, this one diminishes Christ. Even the Devil knew that Jesus could call down angels to protect Him. (See Luke 4:1-13)
Thursday, a.m.--June 27, 1844.--
Said Joseph, "Our lives have already become jeopardized by revealing the wicked and bloodthirsty purposes of our enemies; and for the future we must cease to do so. All we have said about them is truth, but it is not always wise to relate all the truth. Even Jesus, the Son of God, had to refrain from doing so, and had to restrain His feelings many times for the safety of Himself and His followers, and had to conceal the righteous purposes of His heart in relation to many things pertaining to His Father's kingdom. When still a boy He had all the intelligence necessary to enable Him to rule and govern the kingdom of the Jews, and could reason with the wisest and most profound doctors of law and divinity, and make their theories and practice to appear like folly compared with the wisdom He possessed; but He was a boy only, and lacked physical strength even to defend His own person; and was subject to cold, to hunger and to death. So it is with the Church of Jesus Christ of Latter-day Saints; we have the revelation of Jesus, and the knowledge within us is sufficient to organize a righteous government upon the earth, and to give universal peace to all mankind, if they would receive it, but we lack the physical strength, as did our Savior when a child, to defend our principles, and we have a necessity to be afflicted, persecuted and smitten, and to bear it patiently until Jacob is of age, then he will take care of himself." Joseph Smith, Teachings of the Prophet Joseph Smith, Section Six 1843-44, p.392
-He was not the "Only Begotten"
"Other prominent authorities have made similar clarifications. President Joseph F. Smith, in his closing remarks at a stake conference in the Maricopa Stake, December 7, 1913, bore a strong testimony of the truthfulness of the Gospel and said in part: " I know that my Redeemer liveth; . . . I know that God is a being with body, parts, and passions and that His Son is in His own likeness, and that man is created in the image of God. The Son, Jesus Christ, grew and developed into manhood the same as you or I, as likewise did God, His Father grow and develop to the Supreme Being that He now is. Man was born of woman; Christ the Savior, was born of woman and God, the Father, was born of woman. Adam, our earthly parent, was also born of woman into this world, the same as Jesus and you and I." Deseret Evening News, December 27, 1913, Sec. III, p. 7. More recently this statement was quoted in Deseret News: Church Section, September 19, 1936, pp. 2, 8. and quoted inrum L. Andrus, Doctrinal Commentary on the Pearl of Great Price, p.179
"My people are destroyed for lack of knowledge." Hosea 4:6
These are excerpts of a talk was given by an Apostle on Christmas day!
"There is no remarkable difference between us and Jesus, if he was anointed because he loved righteousness. What is the difference? We have the promise of becoming heirs of god, and joint- heirs with him to all those extensive domains possessed by the father, upon the conditions that we are as obedient to the commandments of god as Jesus was."
"There was nothing about Jesus but the Priesthood that he held and the gospel that he proclaimed that was so very singular. But he died for the world. Yes; and what man that ever died for the truth that he died for, did not die for the world? Prophets have died in our day. Men have testified to the truth, and for that truth have died; but has their blood redeemed us from the sin and transgression we were previously guilty of? Have we found redemption through them? As far as we have obtained it, it has been by walking in the truth. Jesus, who was the bright and full reflection of the character of his Father, was himself a perfect pattern of obedience. ...and through that obedience merited that which was conferred upon him. ...and it is that same principle that saves you and me. We may talk of men being redeemed by the efficacy of his blood; but the truth is that that blood has no efficacy to wash away our sins. That must depend upon our own action."
"Has Jesus done anything that will bring salvation to you and me? The chief of what he has done is that he has revealed the plan of the Gospel-the scheme of human redemption, and manifested himself among his brethren; and we may say he has done a great deal more, for he has shed his blood for it. So have others shed their blood. But whose blood has cleansed you and me? It is said that the blood of Jesus cleanses from all sins. Then why is it that we remain sinners? It is simply because the blood of Jesus has not cleansed us from sin-because it has not reached us. What is the reason? It is because we have not been found in that perfect path of obedience that ensures us a freedom from sin."
"Well," says one, "you do not think much of Jesus." Yes, I do. "How much?" I think he was a good man. "But," says the inquirer, "I think that is a very low estimate of him." What, then, would you have him to be better than a good man? What and who is he? "Why," says one, "he is the Lord from heaven."
"Jesus has travelled on the way himself: he has travelled it, step by step, and piece by piece, and degree by degree, and has experienced all the grievous afflictions that flesh is heir to."
"He did not even presume to shrink from the bitter cup, though his feeling, as a man, rather inclined him to the seat of life. Hence, said he, Father, I would a little rather that this cup pass by; but on reflection he said, "Father, not my will, but thine be done."
"I want you to see this, and to comprehend that the whole matter of your salvation is your own business and work. What else has Jesus done? What did he require of man? You examine principle in the Gospel as it is taught to you, and what requirement of that Gospel has been obeyed for you? None. We are required to be obedient from the beginning unto the practice of every virtue that the Gospel can open out. This is what is required of you and me, that we may be saved and become just like Jesus."
"Well, but," says one, "where does this power come from? Does it come from God?" We should answer, "Yes." Well, then, where did He get it from? Did he inherit it? No, he did not. When we talk of the Father and of Jesus, we can say they did not inherit it. Why do we say that Jesus did not inherit this greatness and glory? Because he is recommended to us as one who came to do nothing but what he had seen his Father do, (who, like Jesus, had once been imperfect,) and that, like him, he had risen to might, majesty, and power, and clothed himself with the truth and with knowledge that endowed him with power to act and to be acted upon, to design and to execute those designs. Well, then, the power of God is-what? Why, it is the Gospel; and the Apostle said that the Gospel was "the power of God unto salvation;" and it is the salvation of every individual and everything that is clothed with it."
"Who is saved? Why, the individual that has power; and the individual that possesses knowledge has power. It is just as the Apostle says-he was not ashamed of that Gospel that was the power of God unto salvation, that was revealed by Him that loved righteousness and hated iniquity.Apostle Amasa M. Lyman, Journal of Discourses, Vol. 7, 1859, pp. 297-298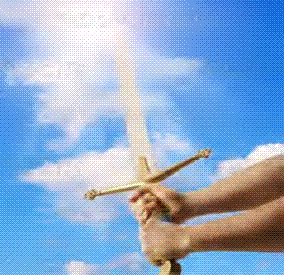 Jesus was Sinless
"And ye know that he was manifested to take away our sins; and in him is no sin." 1 John 3:5
"For he hath made him to be sin for us, who knew no sin; that we might be made the righteousness of God in him." 2 Cor 5:21

"And in vain do they worship Me, teaching as doctrines the commandments of men." Mark 7:7
"Professing themselves to be wise, they became fools,
And changed the glory of the uncorruptible God into an image made like to corruptible man, and to birds, and fourfooted beasts, and creeping things.
Wherefore God also gave them up to uncleanness through the lusts of their own hearts, to dishonour their own bodies between themselves:
Who changed the truth of God into a lie, and worshipped and served the creature more than the Creator, who is blessed for ever. Amen." Rom 1:22-25
"How much more shall the blood of Christ, who through the eternal Spirit offered himself without spot to God, purge your conscience from dead works to serve the living God?" Heb 9:14
"But with the precious blood of Christ, as of a lamb without blemish and without spot:" 1 Peter 1:19