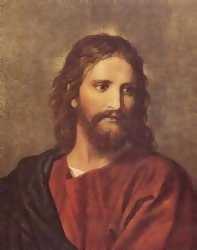 Examining the Words of the Savior
In the Bible we have four accounts, or "witnesses" of the ministry of the Savior. They are all in agreement. Almost two millenia later Joseph Smith arrived on the scene and claimed that every thing taught by Jesus Christ had been corrupted, or misinterpreted.
The end result... in order to believe that Joseph Smith is a Prophet you must deny the very words Christ... you must reject the Gospel as the Savior gave it to us in the Bible, and you must also reject what He tells us about Himself, and His saving doctrines. Believing that the Bible has been corrupted denies the sovereignty of God, and calls Jesus a liar when He assures us that "Heaven and earth shall pass away but my words shall not pass away." Mark 13:31
The Jesus Christ of the Restoration is the same as the Biblical Jesus in name only.
A "false Christ" cannot save you. We are not free to cobble together from scripture, and the doctrines of men, a god of our own making. If we do, we become idolaters. Jesus said over and over again that idolaters have no inheritance in the Kingdom of Heaven.
"But the fearful, and unbelieving, and the abominable, and murderers, and whoremongers, and sorcerers, and idolaters, and all liars, shall have their part in the lake which burneth with fire and brimstone: which is the second death." Rev. 21:8
Click on any doctrine below and it will take you to the corresponding page.
Joseph Smith Jesus Christ